Autohaus Lake Norman is your source for professional and affordable service and repair. We are trained, equipped and proficient on luxury brands such as Cadillac, Buick, GM, BMW, Mini, Mercedes, Land Rover, Jaguar, Audi, Volkswagen (VW), Porsche, Lexus, Volvo and Saab vehicles.  Unique to the Lake Norman area, we also service and have diagnostic capabilities for Rolls Royce and Bentley.
We are located near the intersection of hwy 73 and hwy 16 in Denver, NC and just a short drive from Mooresville, Huntersville, Birkdale, Hickory, Charlotte and surrounding Lake Norman areas.
If the dealership is too far away or simply costs too much and you were looking for a dealer alternative, you found the right place. Our technicians are certified, have access to many factory diagnostic tools and access to an infinite amount of high quality parts, all wrapped up in a friendly, affordable environment, why trust your car to any other mechanic?
What does "dealer level service" mean?
Simple! ANY repair that needs to be done to your vehicle, can be done "in house".
That includes ALL service in accordance with factory specifications,  ANY diagnostic that your vehicle may need and ALL needed software uploads and component coding and initializations that may be a result from the diagnostics. If your current shop ever told you to take it to the dealer, then they are not "factory equipped" and are wasting your time and money! You need a repair shop that not only says they can "do it all", but actually DOES IT ALL! If your BMW needs a computer, we can program and code it after installation. If your Land Rover needs a key, we can program it (something the dealer will tell you only they can do).  If your Saab won't start, we have the answer!  If your Service or Air Bag lamp is illuminated on your Porsche, don't drive it to Charlotte!
We offer this top notch level of service for the following vehicles:
(click each link to learn more)
From the classics to the newest generation, Autohaus Lake Norman has the factory equipment and expertise to handle whatever needs you and your vehicle have. No other shop in the Lake Norman / Denver  area has the tooling and access to factory service information like Autohaus Lake Norman. Have a 2005 Volvo XC90? We have it covered! Have a 2010 BMW 750i? We can do everything the dealer can do. Have a 2008 Range Rover? Not a problem! Tired of staring at the "SERVICE" indicator in your Audi? NO SWEAT!!! No job is too big or too small for the cars we offer "factory level" repair for.
We realize that your car is an investment. When you are ready for a repair shop that knows your vehicle from boot to bonnet (bumper to bumper) and can save you money in the process, we will be waiting for you!

We are committed to excellence in BMW repair,
and are proud to be a BIMRS member.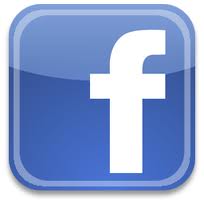 Please visit our Facebook Page and
don't forget to "like" us!