Home
Welcome to Autohaus Lake Norman!
Located in Denver NC, we are Lake Norman's favorite and most trusted shop
for all European and Exotic vehicles.
We are trained, equipped and proficient on luxury brands such as Cadillac, BMW, Mini, Mercedes, Land Rover, Jaguar, Audi, Volkswagen (VW), Porsche, Volvo and Saab vehicles.  Unique to the Lake Norman area, we also service and repair super and exotic cars like Aston Martin, Ferrari, Maserati, Rolls Royce and Bentley.
Located in Denver, NC 28037 – We service all communities around the lake Norman area, including Huntersville, Mooresville, Hickory, Davidson, Cornelius, Charlotte, Birkdale and beyond!
No other shop in the area has the diagnostic capability and access to as much manufacturer's service information as our workshop, which allows us to perform a much wider range of diagnostic and repairs to your vehicle.  We can in most situations, save you money and a long and tedious drive to the dealer.  This makes us Lake Norman's most popular dealer alternative.  We are also an "Official Inspection Station", capable of carrying out NC State Inspections (Safety and Emissions).
Why the emphasis on "dealer level" capability if your just an independent shop?
Today's automobile is not as simple as they were 20 years ago.  Most cars require advanced tools to interface with the vehicle for a variety of tasks, ranging from a simple Service Light Reset to advanced networking configurations and programming routines.  We strive to match the capability of the dealer, so that we can perform ANY repair your car may need, without having to send it out.  That includes ALL service in accordance with factory specifications,  ANY diagnostic that your vehicle may need and ALL needed software uploads and component coding and initializations that may be a result from the diagnostics.
If your current shop ever told you to take it to the dealer, then they are not "factory equipped" and are wasting your time and money! You need a repair shop that not only says they can "do it all", but actually DOES IT ALL! If your BMW needs a computer, we can program and code it after installation. If your Land Rover needs a key, we can program it (something the dealer will tell you only they can do).  If your Saab won't start, we have the answer!  If your Service or Air Bag lamp is illuminated on your Porsche, don't drive it to Charlotte!
To learn more about our extensive level of expertise, click the SERVICES tab above or follow these links:
Volkswagen (VW) Service & Repair
Cadillac (GM) Service & Repair
From the classics to the newest generation, Autohaus Lake Norman has the factory equipment and expertise to handle whatever needs you and your vehicle have. No other shop in the Lake Norman / Denver  area has the tooling and access to factory service information like Autohaus Lake Norman. Have a 2005 Volvo XC90? We have it covered! Have a 2010 BMW 750i? We can do everything the dealer can do. Have a 2008 Range Rover? Not a problem! Tired of staring at the "SERVICE" indicator on your Bentley? NO SWEAT!!! No job is too big or too small for the cars we offer "factory level" repair for. We have also serviced exotic cars like Maserati and gladly accept new customers.
You can learn more about what we do on our TECHNICAL blog found here: Autohaus Lake Norman Technical Blog
And also our NEWS blog found here: Autohaus Lake Norman NEWS

We are committed to excellence in BMW repair,
and are proud to be a BIMRS member.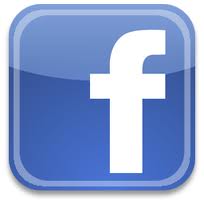 Please visit our Facebook Page and
don't forget to "like" us!
Proudly using BG chemicals and products to repair and maintain your vehicle.

Quality service starts with quality lubricants.  We use MOTUL motor oils for almost all services.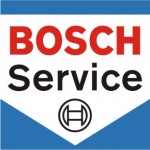 We are an authorized Bosch Service Center